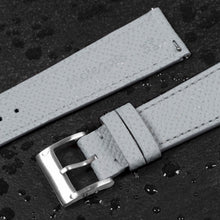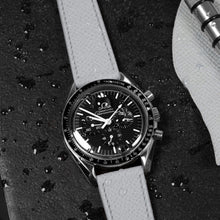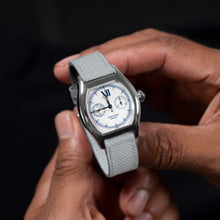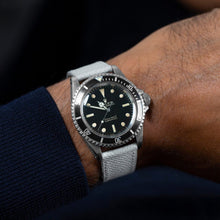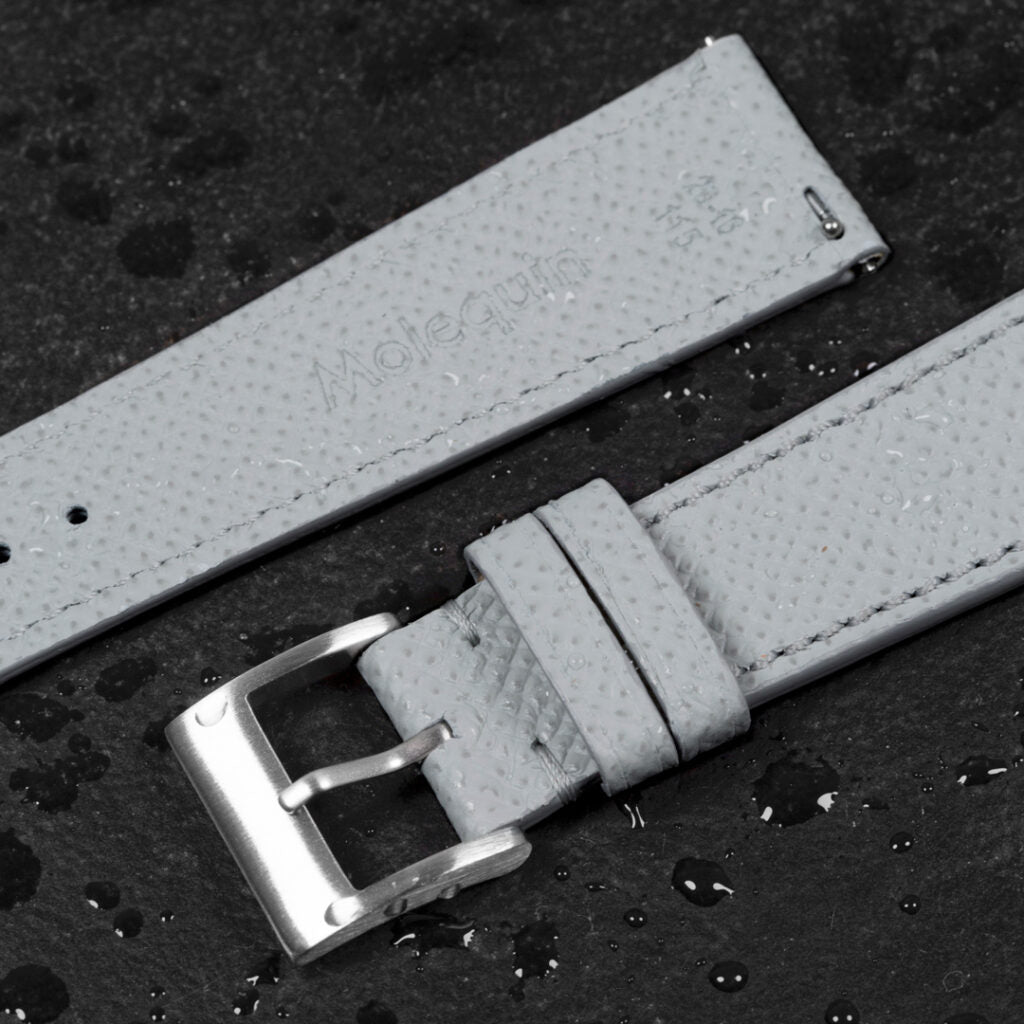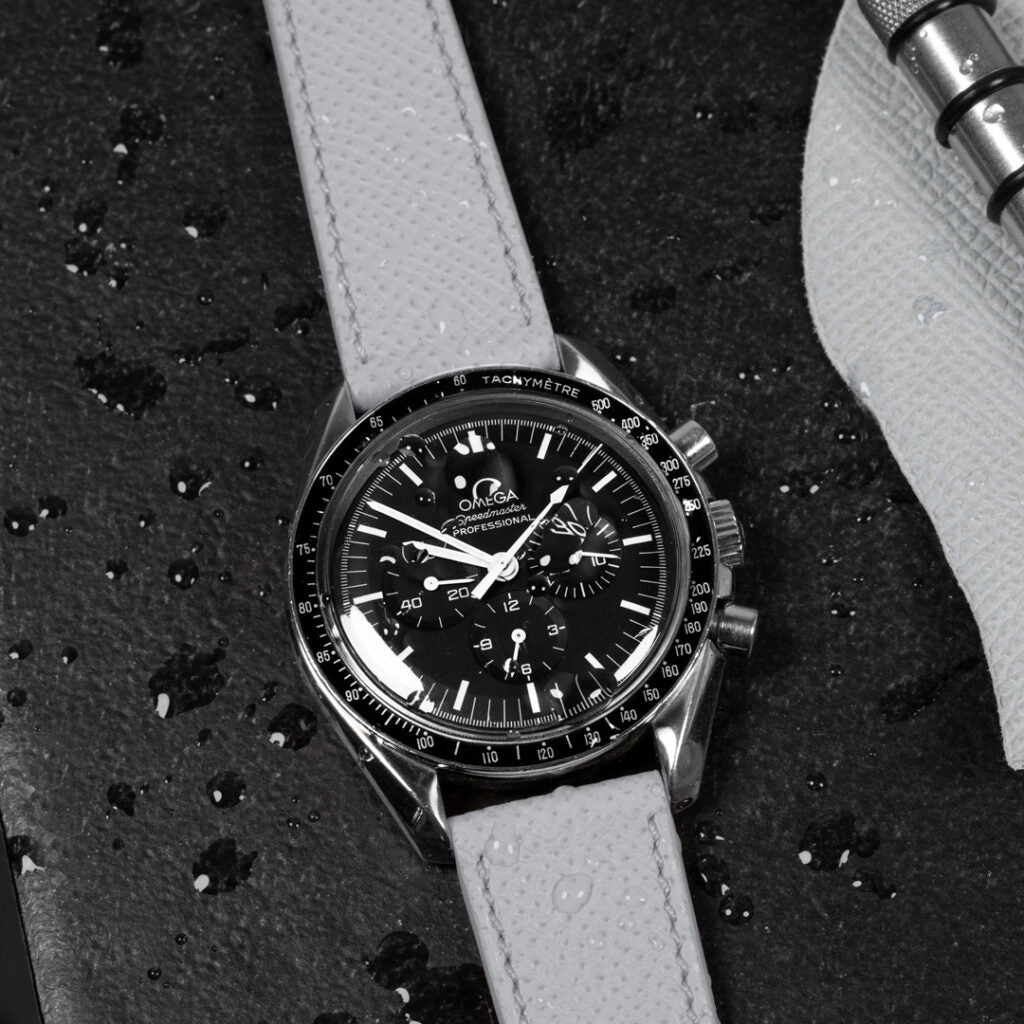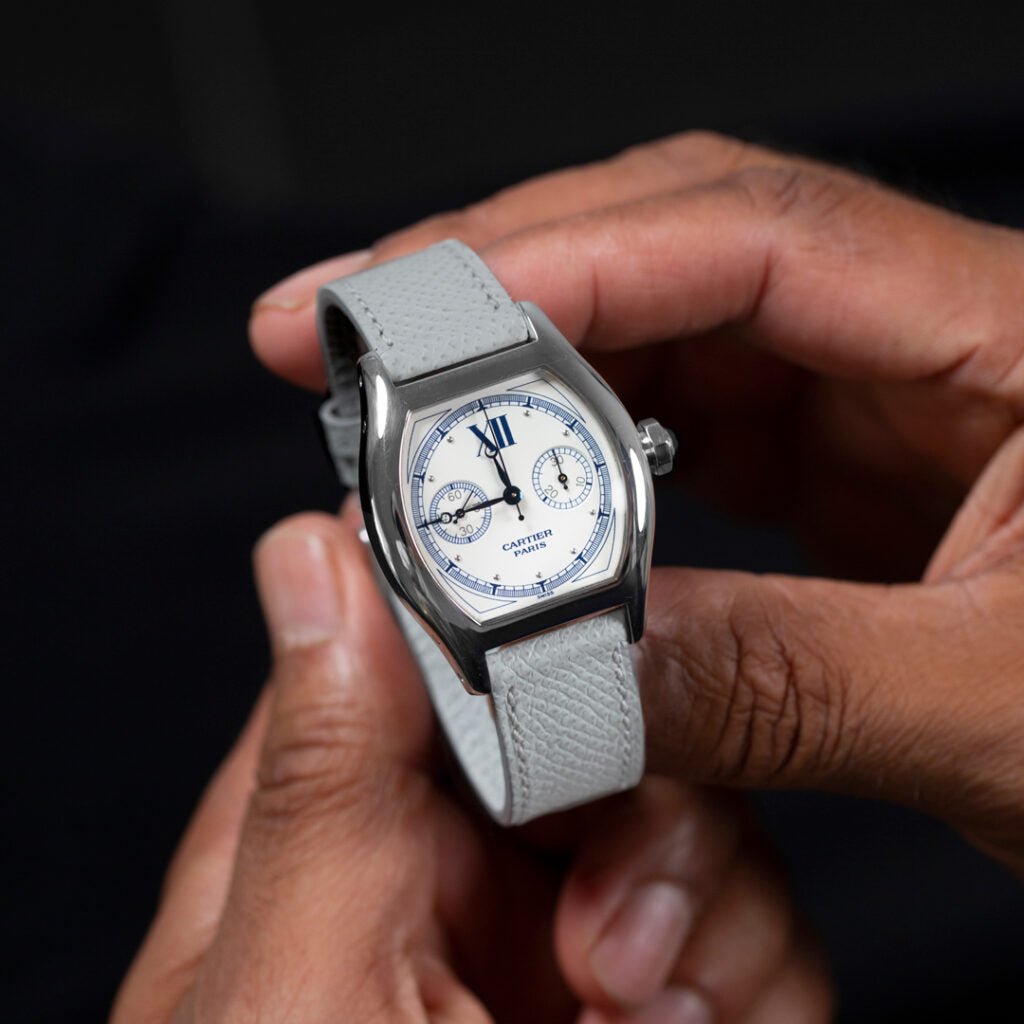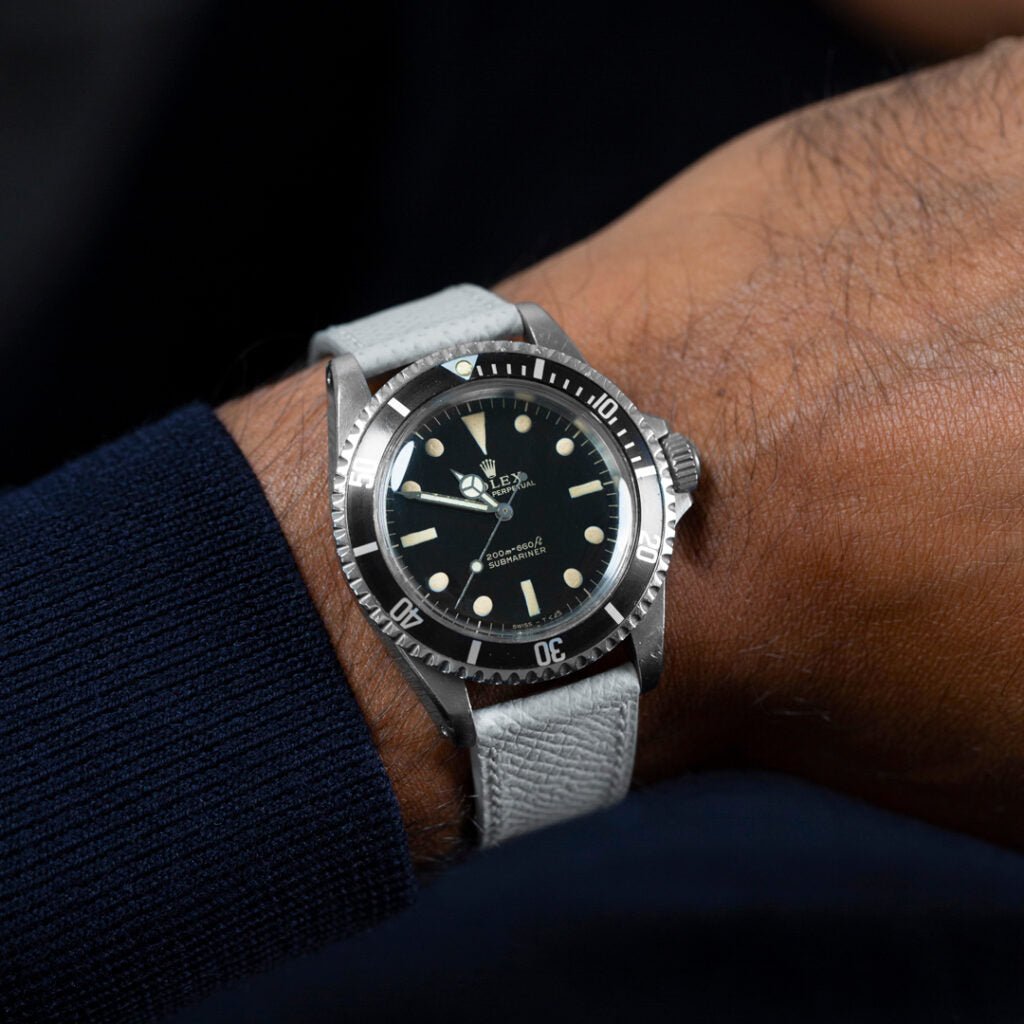 Skyway WR
Regular price
Sale price
€105,00
Unit price
per
Sale
Sold out
Description
Skyway belongs to a group of colours such as Mistral and Argent that have captured the imagination like no other. Great presence on the wrist that compliments white dials and sports watches in particular. Double sided water repellent leather finished with waterproof thread. All straps taper to a 16mm buckle except 22mm which tapers to 18mm.
Water Resistant Leather
An incredibly innovative process goes to give this leather it's unique water resistant character. Leather has always been susceptible to water damage, in fact it's considered its worst enemy. Its taken close to two years to develop and is now available as part of our permanent collection. We also used the leather to line the strap and even sourced a water proof thread to complete the package.
We've tested the straps on many levels, from light splashes to complete immersion. They've stood up very well and work perfectly to resist rain and general exposure to water in everyday life. Complete immersion like showering or swimming also worked well, but tends to shorten the straps life span by softening the structure a little.
Shipping & Returns
We ship all our products with our logistics partner UPS. Shipping is FREE, no catch, completely FREE worldwide*.
All orders received by 1500 (CET – Paris) Monday to Friday, will be picked, packed and shipped on the same day. Once we've completed your order, you will receive a confirmation by email that your order has been shipped, with full tracking information. All shipments are sent tracked door to door.
Delivery within the Benelux, Germany and France will be within 1-2 working days. The rest of Europe may take one extra day.
All shipments outside of Europe are shipped by UPS Express and take no more than 2-4 working days. We ship globally, from Hong Kong to Jakarta to New York to Lebanon and for FREE..
After you received your order you will have 14 days to return it if you're not satisfied for any reason whatsoever. Please make sure to send the product back in as new original condition and with its original packaging.
If you're returning from outside the EU, then please contact us first before returning.
Find out more about our shipping and returns policy here
If anything remains unclear, do not hesitate to get in touch with us at hello@molequin.com 
*some very remote destinations we may not be able to ship to
Care Instructions
These straps still require the same level of care as our regular straps, so wearing them in rotation and not over tightening them on your wrist will help make them last longer. As they're water resistant, they are ok to get wet. General splashes are fine and will not stain or cause any lasting damage. If you do decide to swim with the strap on, then you will notice the strap soften a little. We recommend removing and leaving to dry in a warm well ventilated area. Shouldn't be long before its back on your wrist again.
When your strap is dry and you're not wearing it we suggest storing it in a cool dry place away from direct sunlight and excessive heat.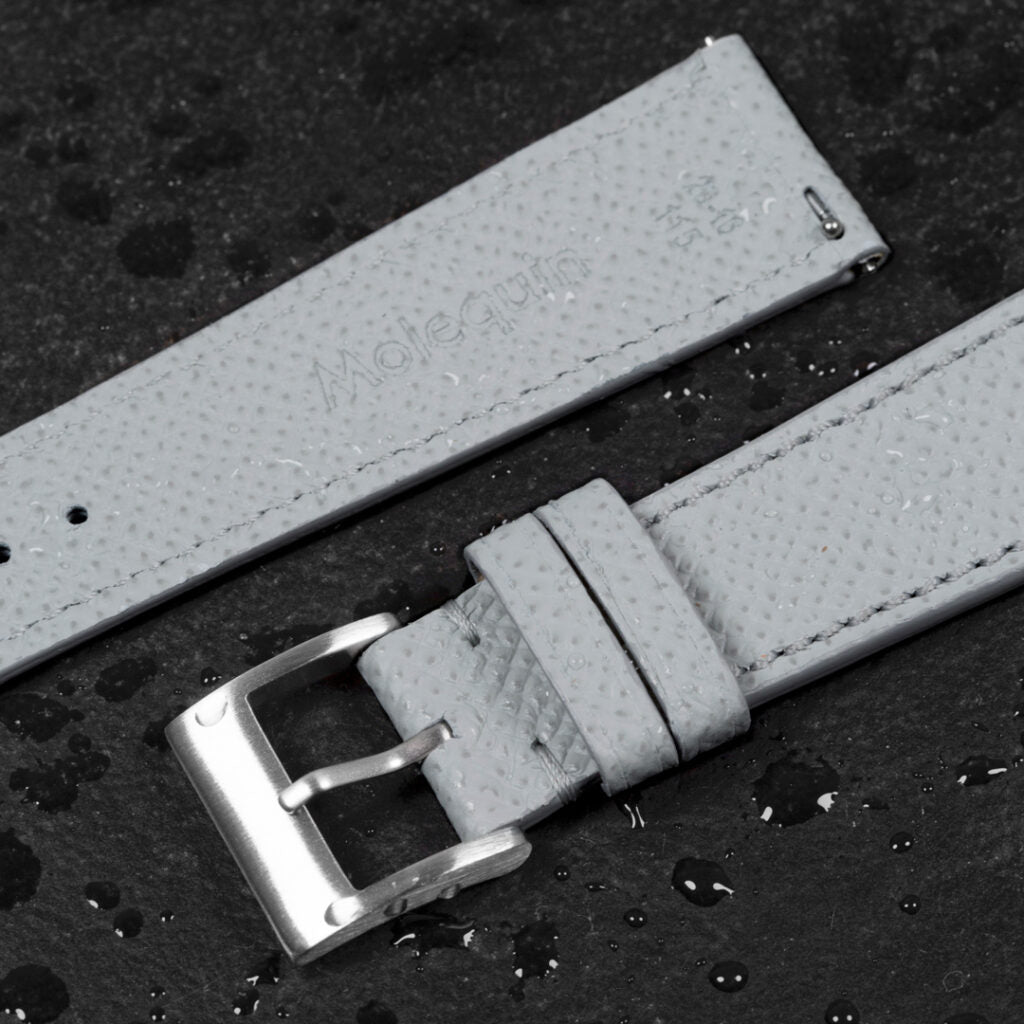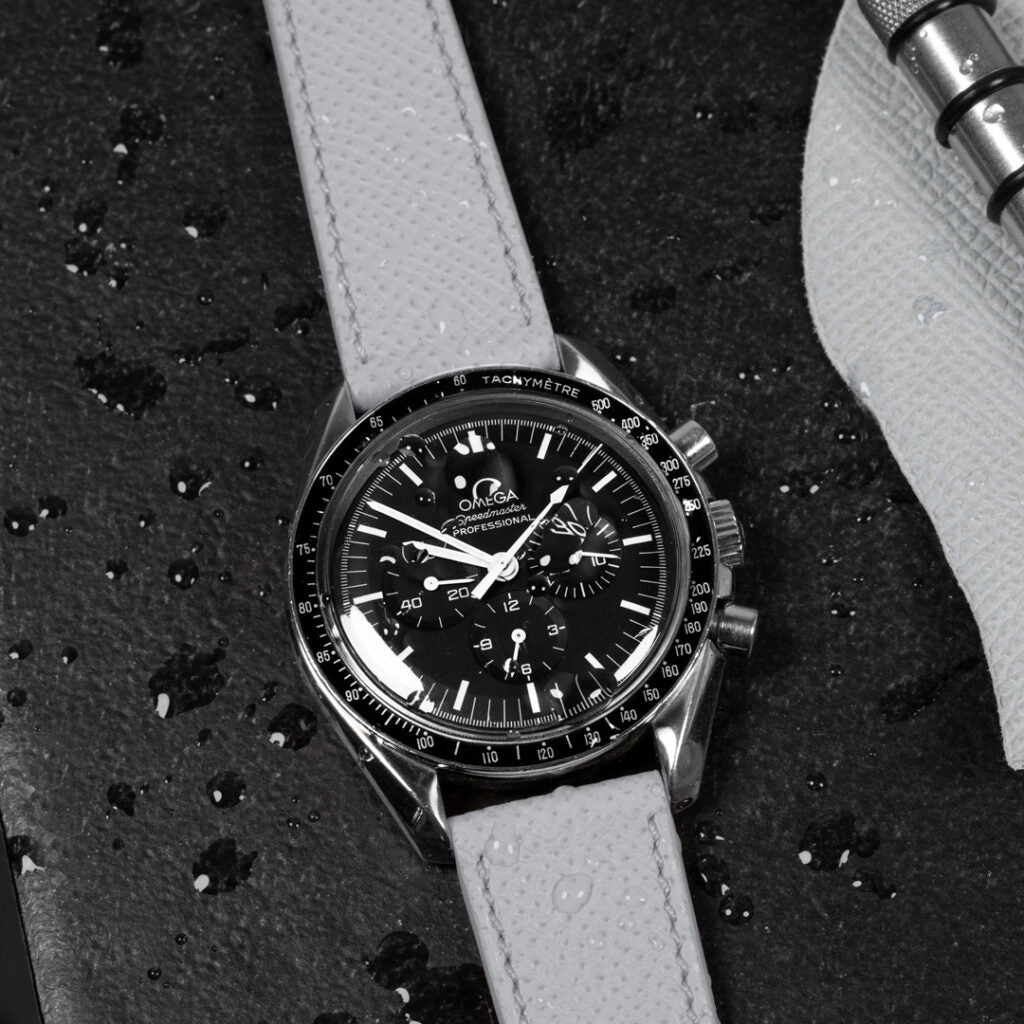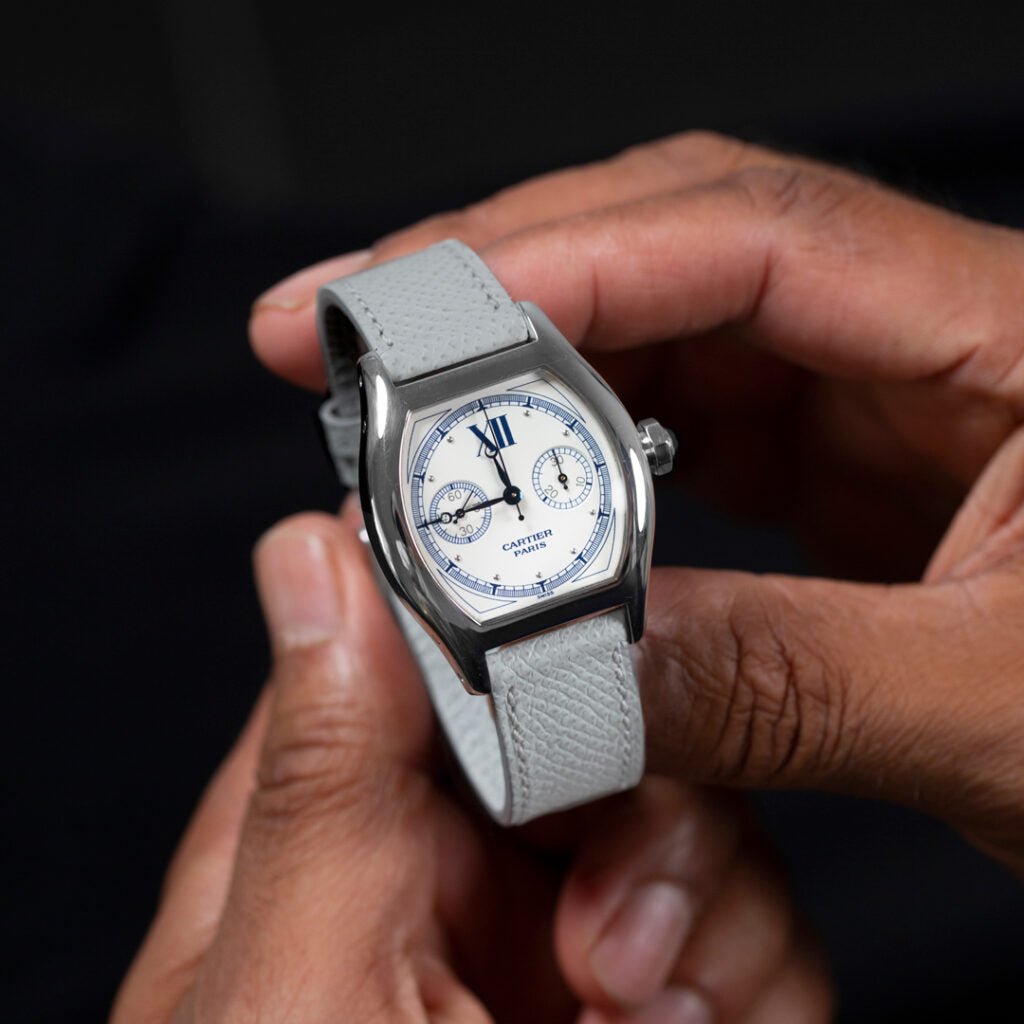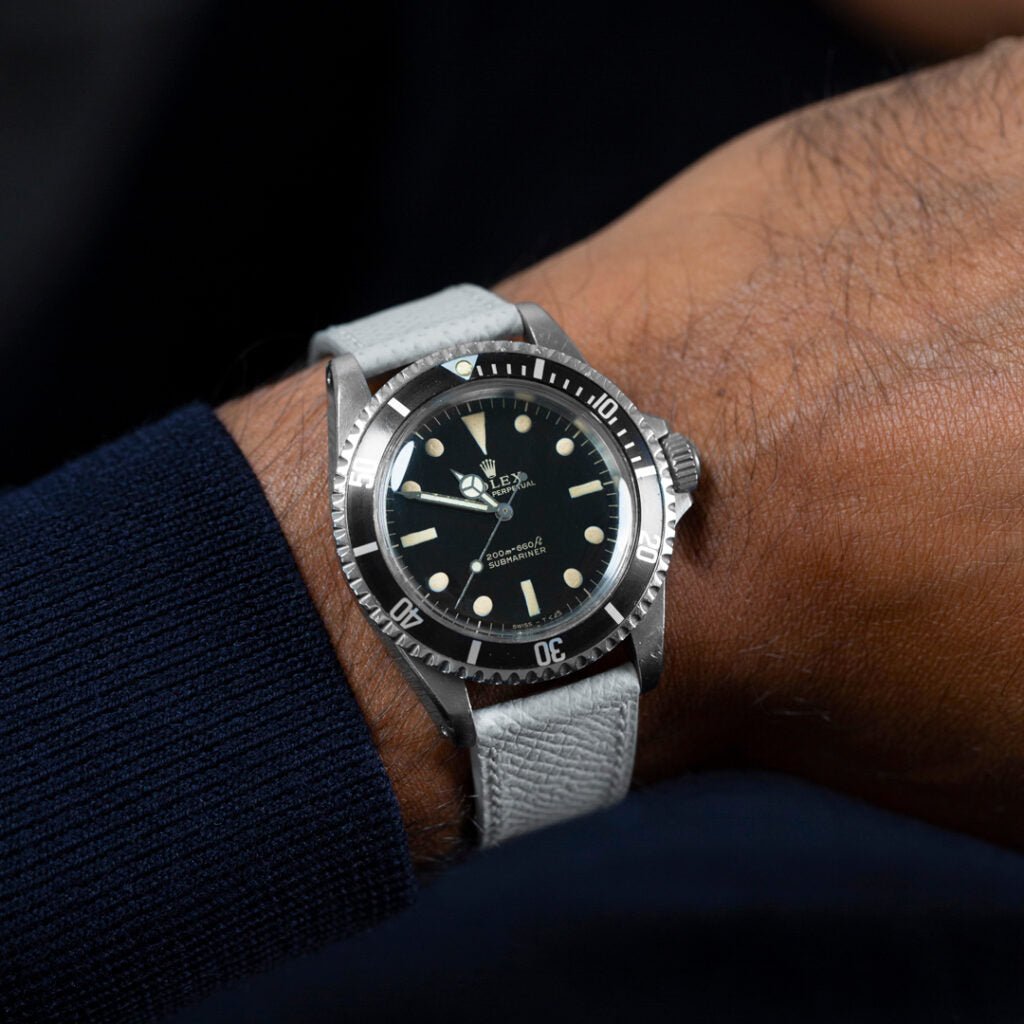 Our selection of
Same color
Our selection of
Water Resistant