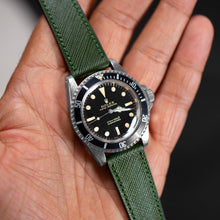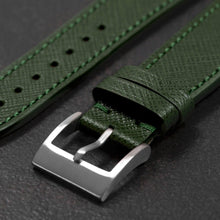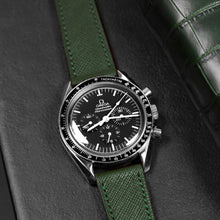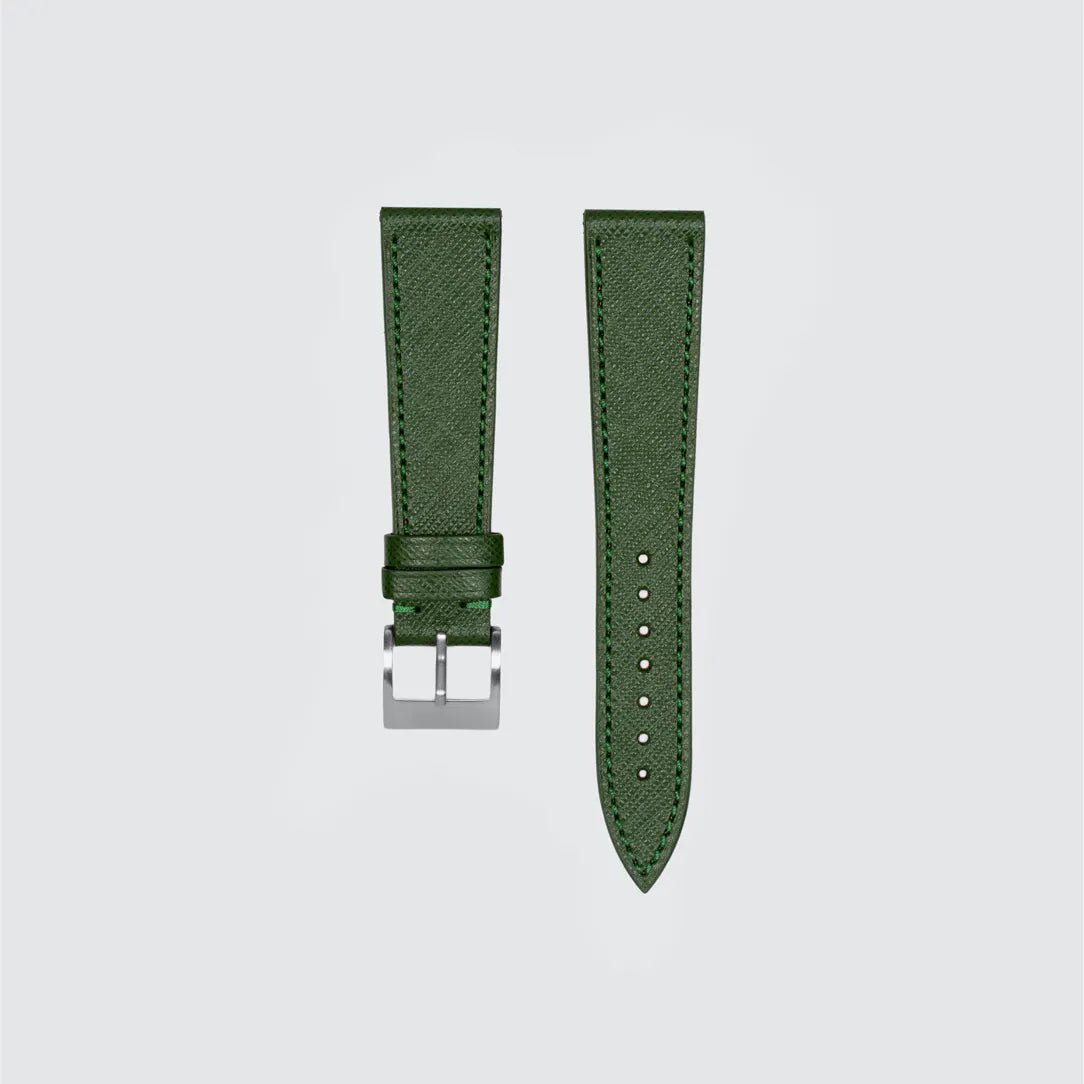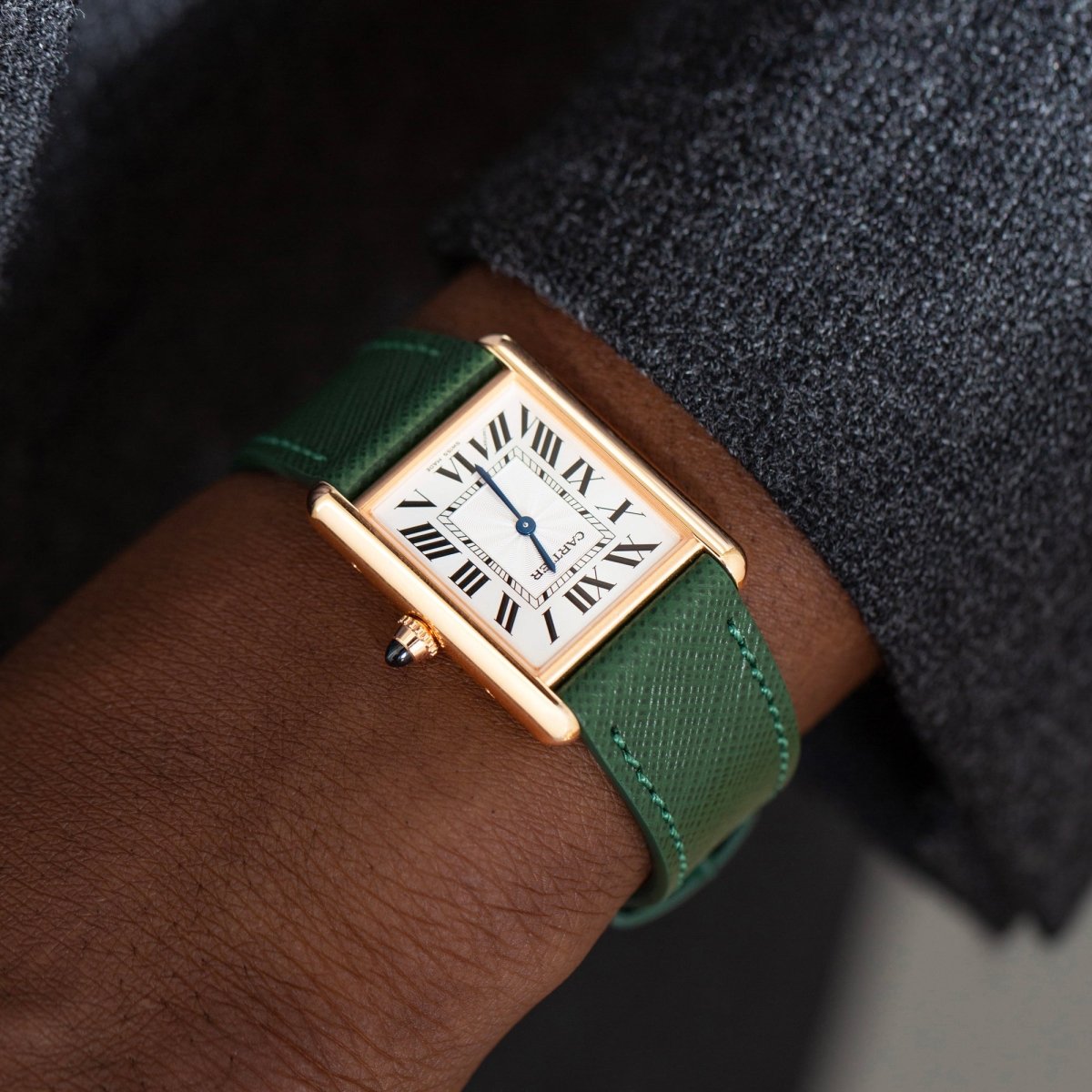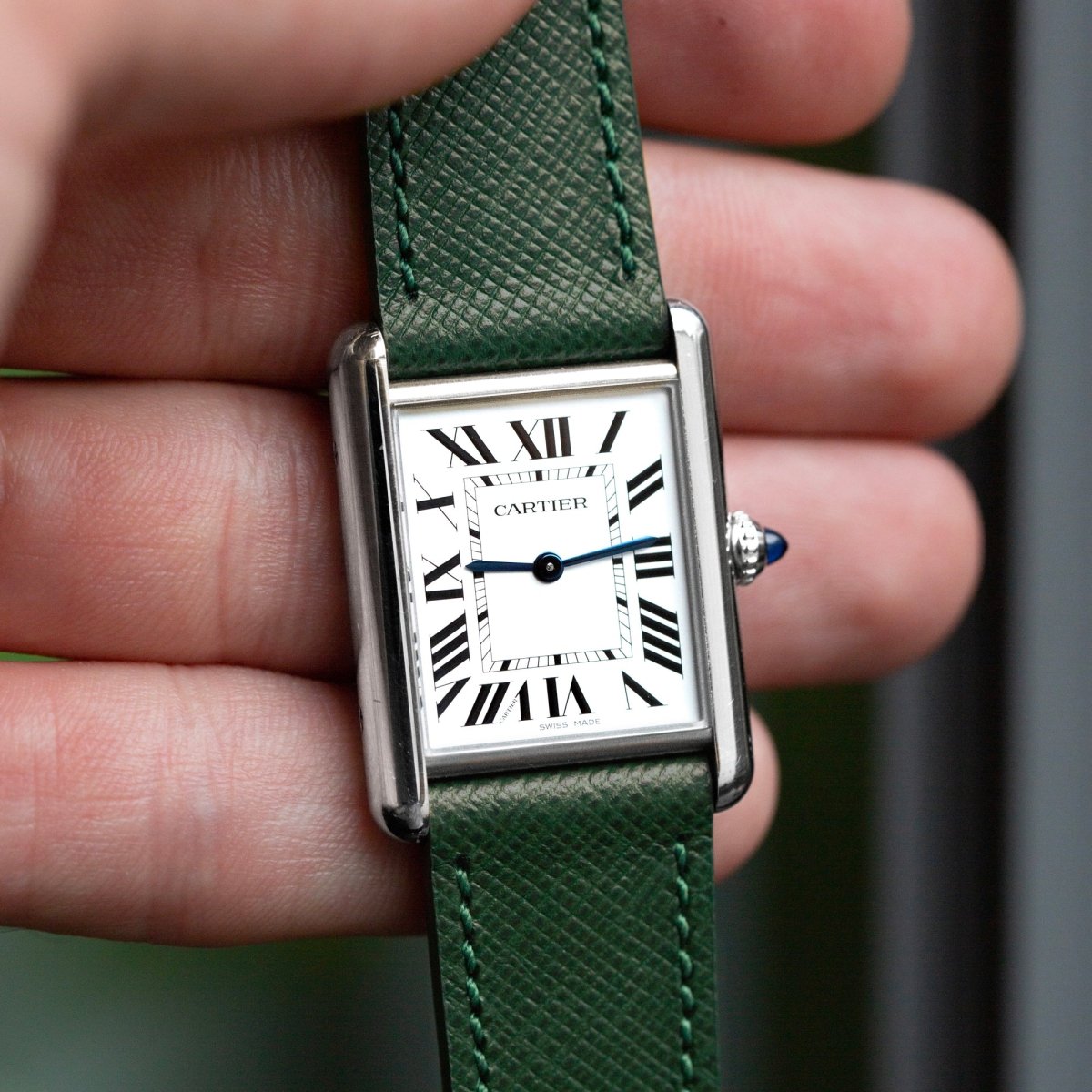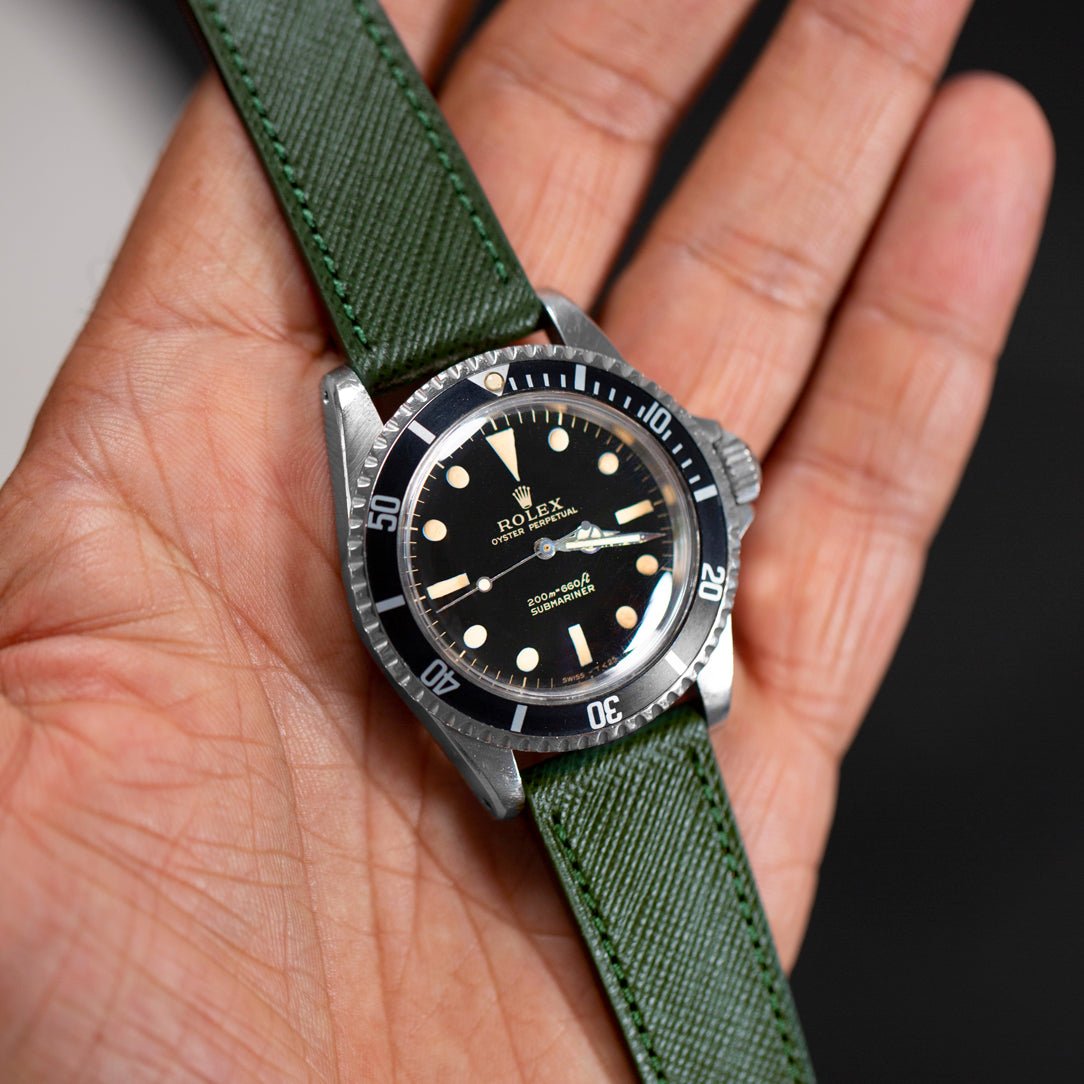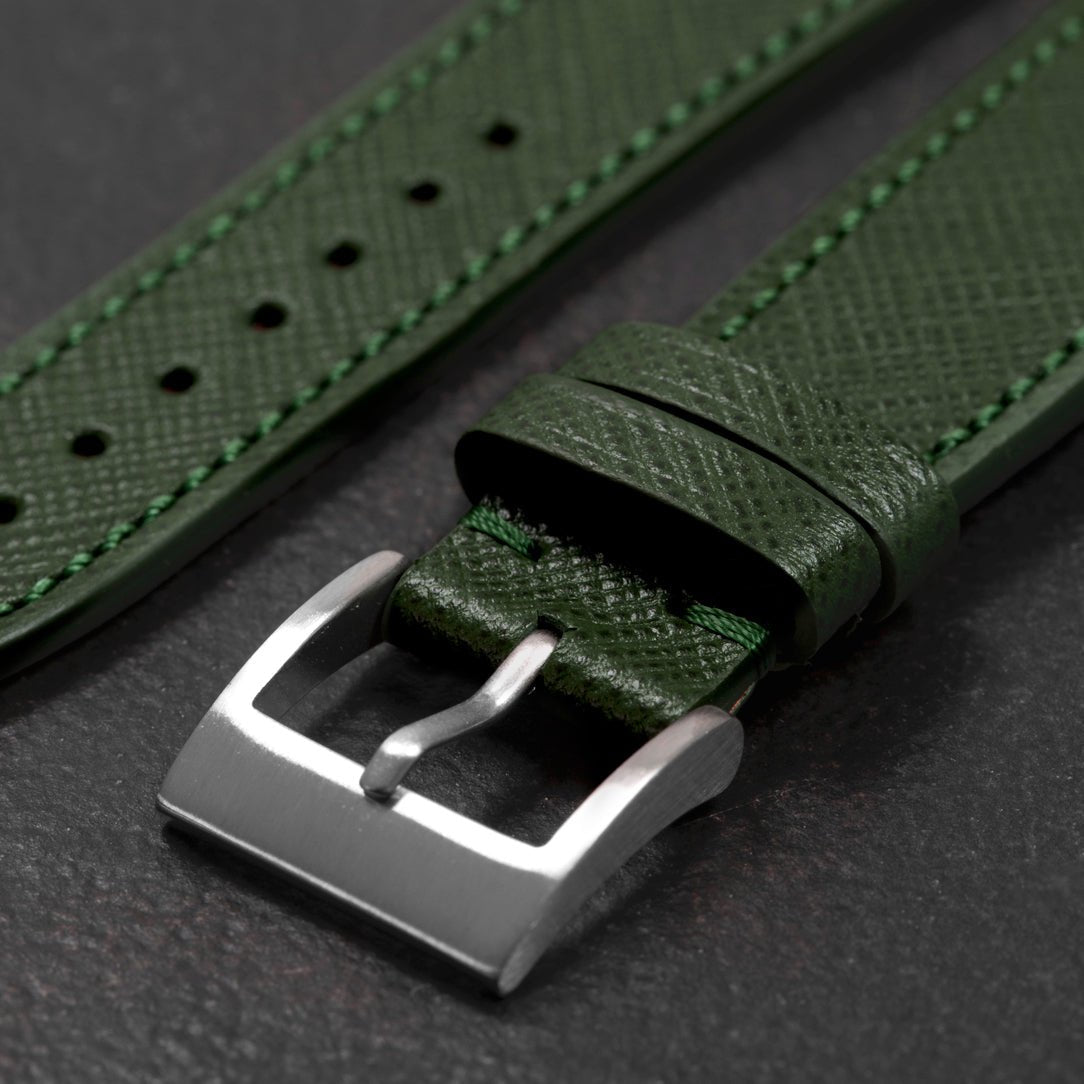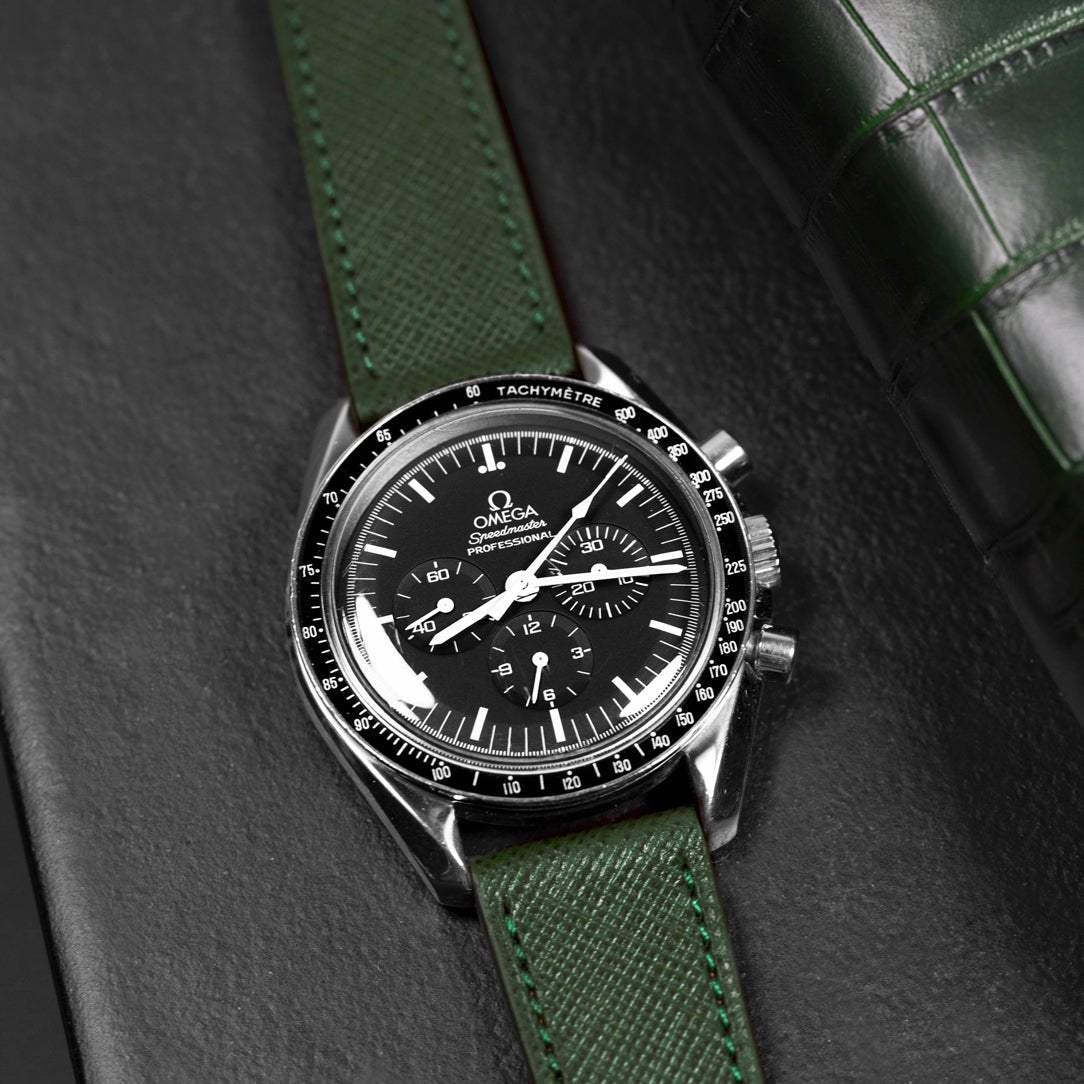 Racing Green
Regular price
Sale price
€105,00
Unit price
per
Sale
Sold out
Description
We wanted to hark back to those beautiful British Racing Green cars from the sixties that still captivate to this day. An iconic colour that is still very relevant. Bold and masculine but still discrete and elegant pretty much describes this strap. Gold and green combinations have been much loved and will continue to be so, but tool watches on Green work so well, both vintage and modern. All straps taper to a 16mm buckle except 22mm which tapers to 18mm.
Saffiano Leather
Saffiano leather is a full grain calf skin. It has a very distinct crosshatch texture that was designed, developed and patented by Mario Prada in 1913. Prada successfully used this leather to produce an iconic line of signature bags. After the patent expired, the leather was widely adopted and used by luxury brands across the globe.

The leather is hot pressed at 70 degrees to create this beautiful pattern. The process seals the skin and results in a super resilient and easy to clean surface. It's virtually scratch resistant and the ideal leather for straps. Our Saffiano straps will continue to soften over time, but will keep their shape and colour.
Shipping & Returns
We ship all our products with our logistics partner UPS. Shipping is FREE, no catch, completely FREE worldwide*.
All orders received by 1500 (CET – Paris) Monday to Friday, will be picked, packed and shipped on the same day. Once we've completed your order, you will receive a confirmation by email that your order has been shipped, with full tracking information. All shipments are sent tracked door to door.
Delivery within the Benelux, Germany and France will be within 1-2 working days. The rest of Europe may take one extra day.
All shipments outside of Europe are shipped by UPS Express and take no more than 2-4 working days. We ship globally, from Hong Kong to Jakarta to New York to Lebanon and for FREE..
After you received your order you will have 14 days to return it if you're not satisfied for any reason whatsoever. Please make sure to send the product back in as new original condition and with its original packaging.
If you're returning from outside the EU, then please contact us first before returning.
Find out more about our shipping and returns policy here
If anything remains unclear, do not hesitate to get in touch with us at hello@molequin.com 
*some very remote destinations we may not be able to ship to
Care Instructions
A little care can go a long way in not only protecting your strap but also extending it's life. The first and most important rule is to make sure that you avoid water at all costs. Water is the mortal enemy of leather and will stain, discolour and weaken the fibres. So no showering, swimming or exercising while wearing your strap.

Like a good pair of shoes, if you get the chance to rotate your straps then this will allow you to enjoy them a little longer.

When you're not wearing your strap, then we suggest storing it in a cool dry place away from direct sunlight and excessive heat.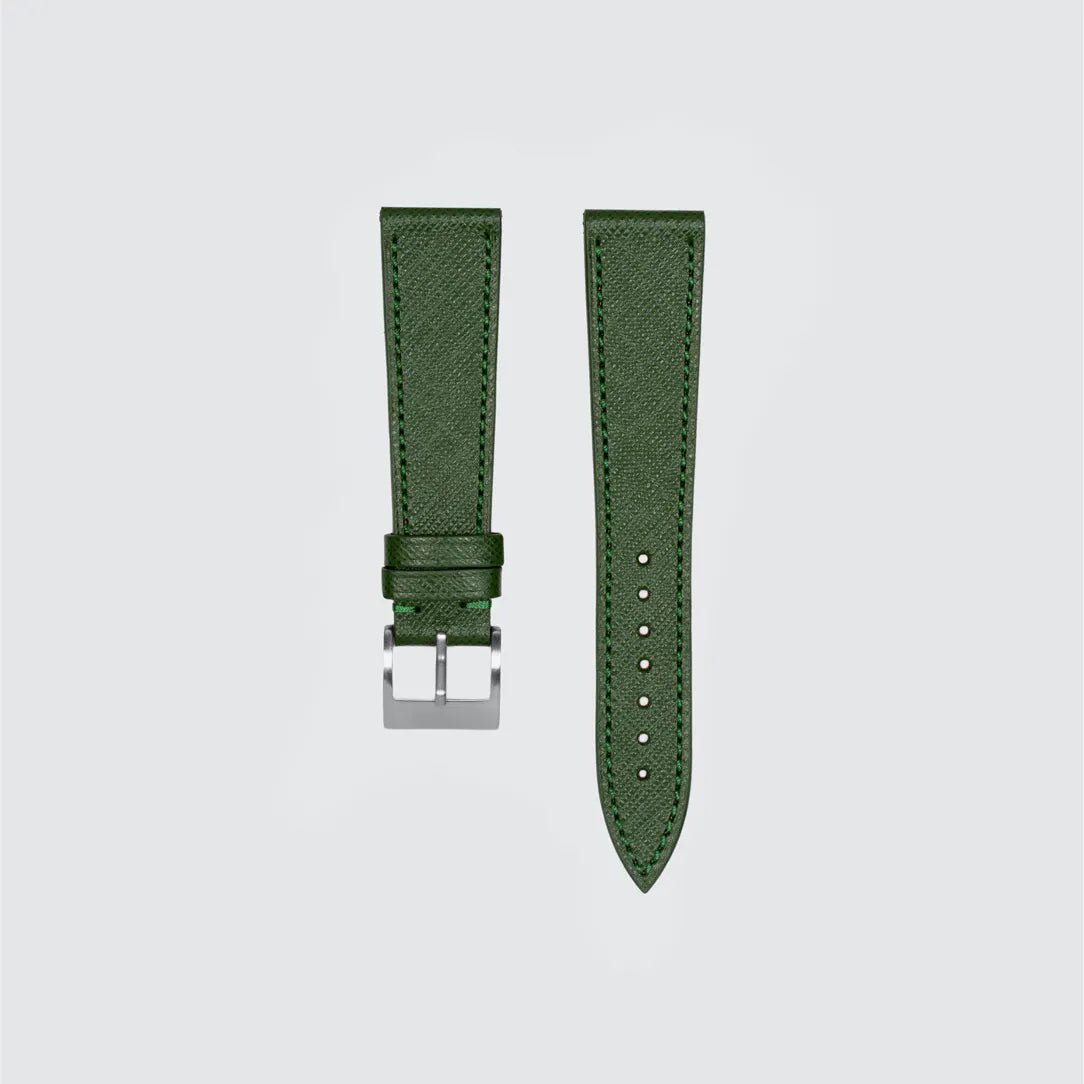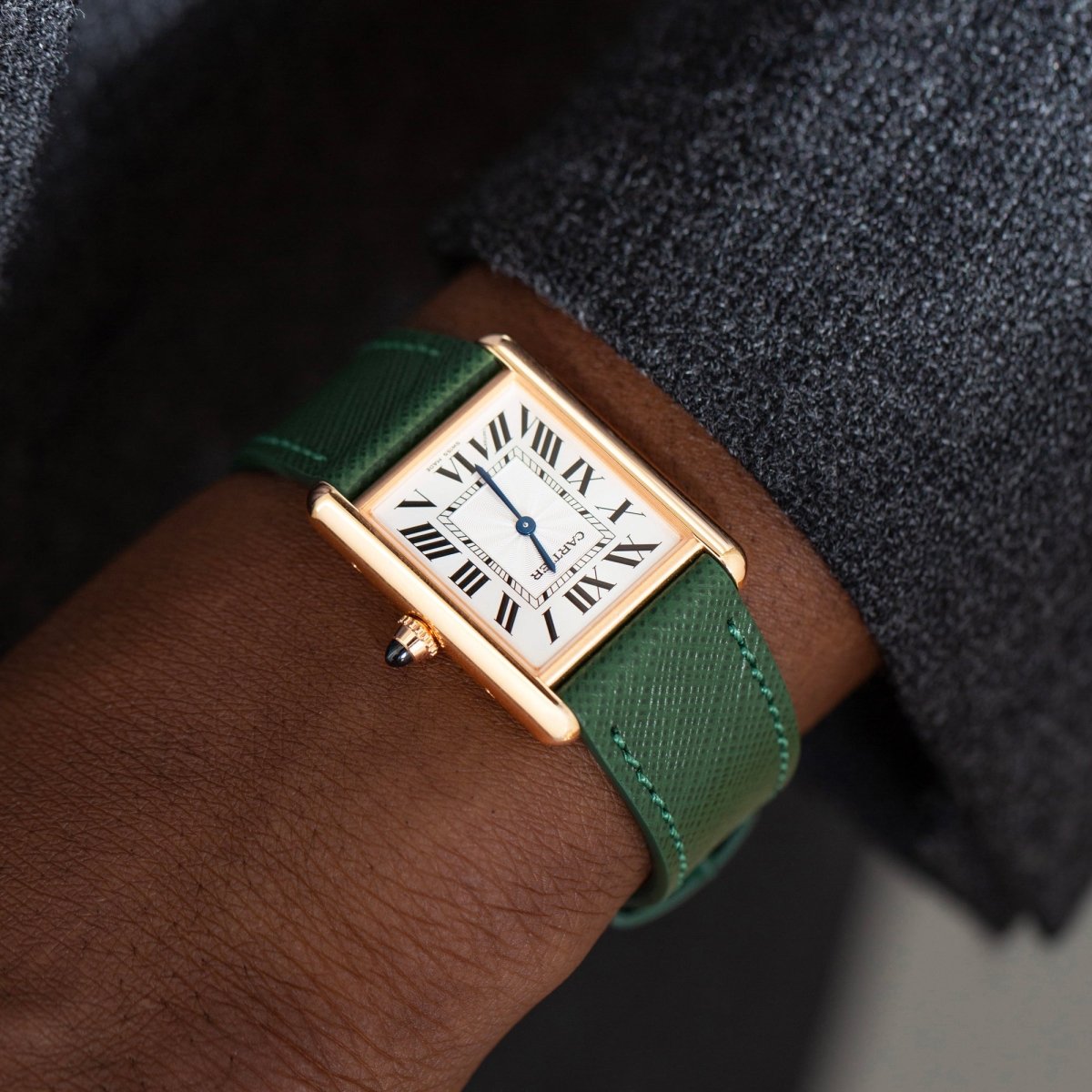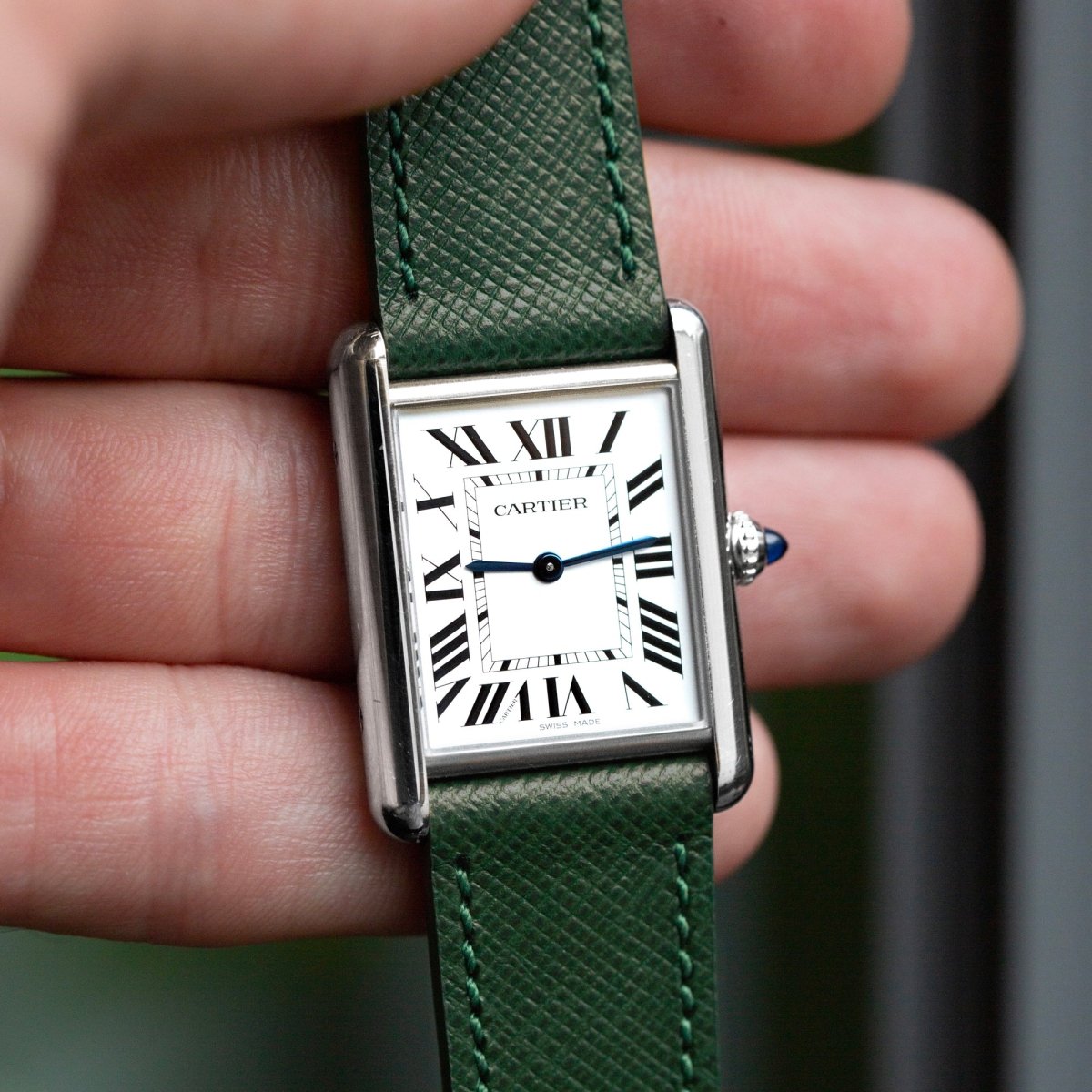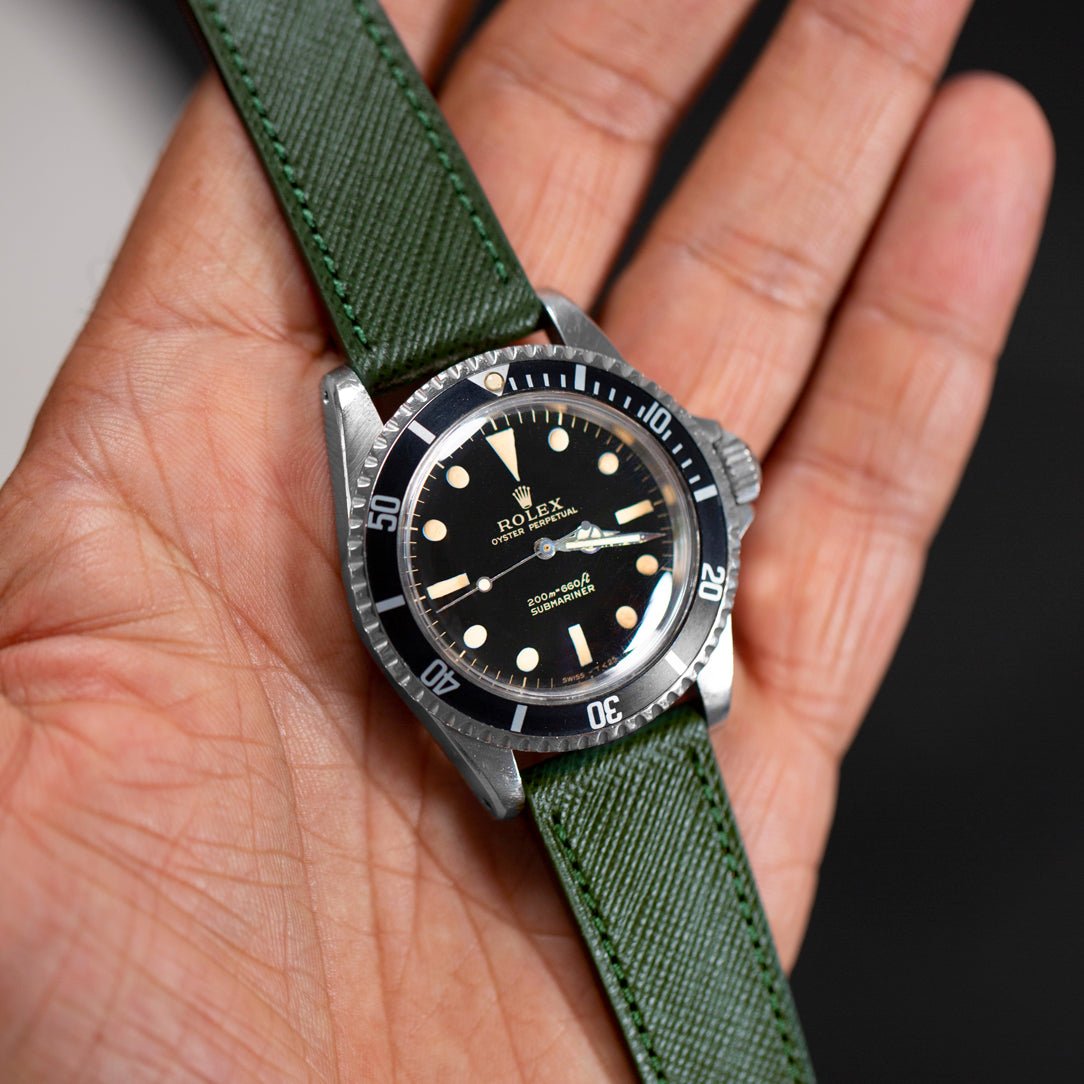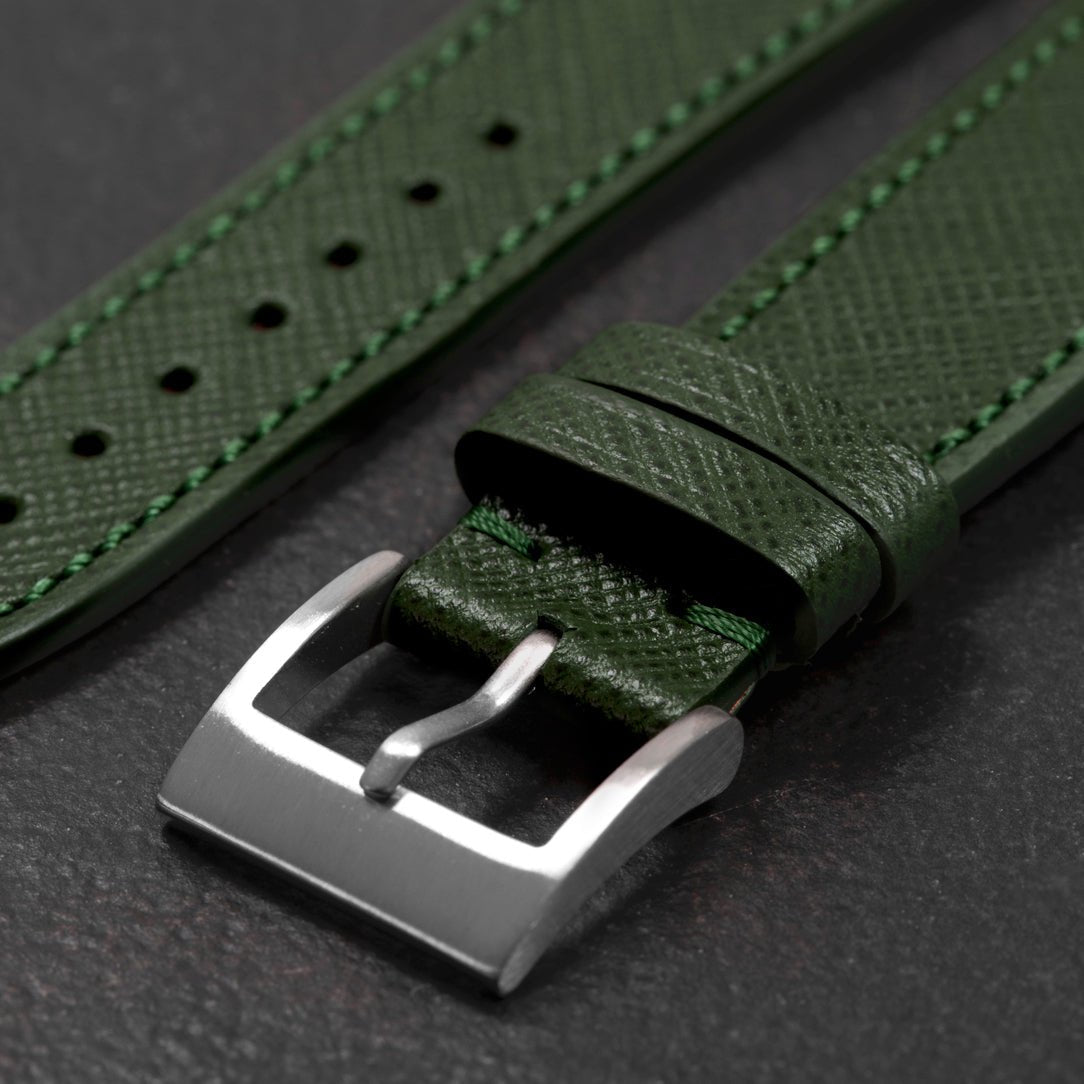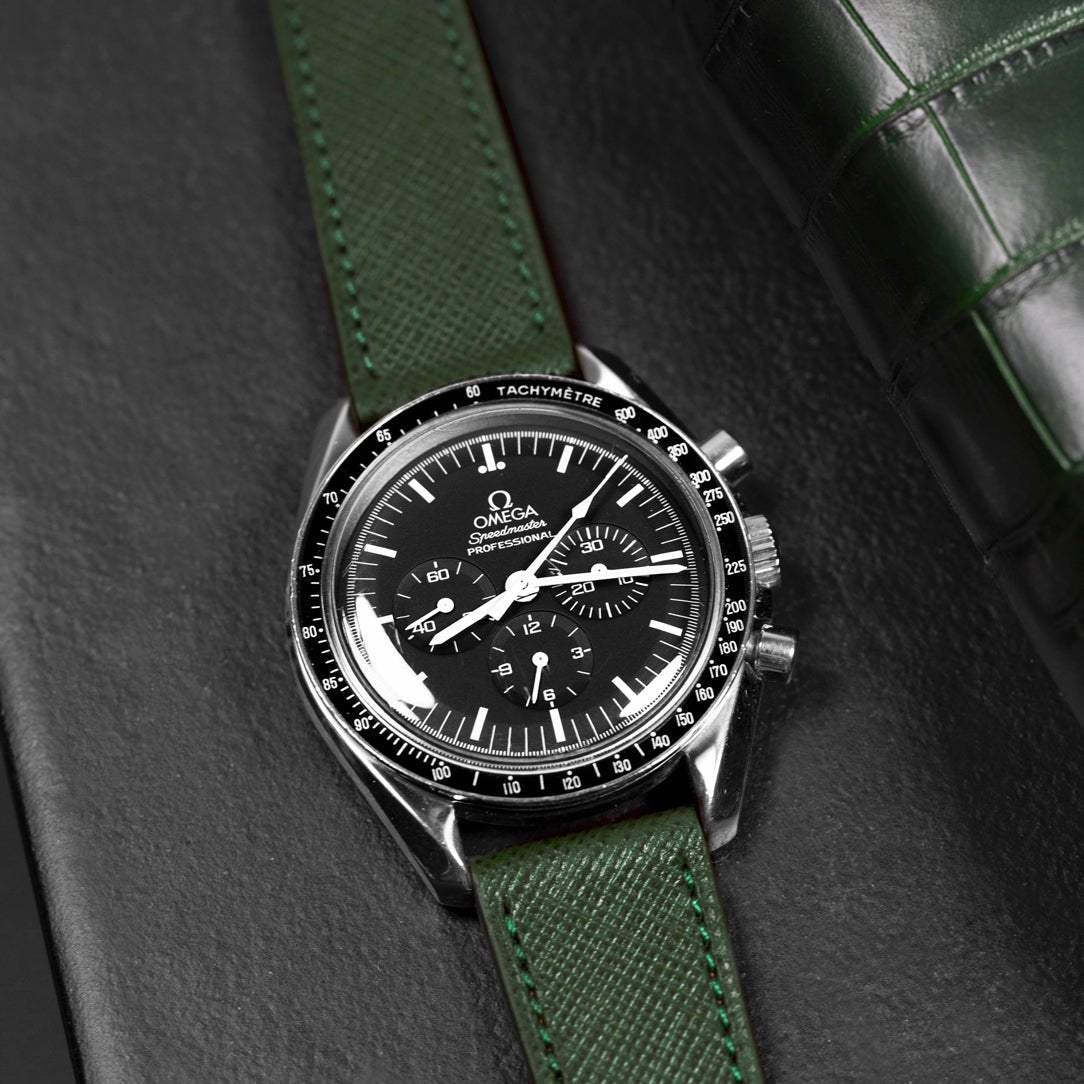 Our selection of
Same color
Our selection of
Saffiano